Providing health and happiness in the
East Bay Community since 2009.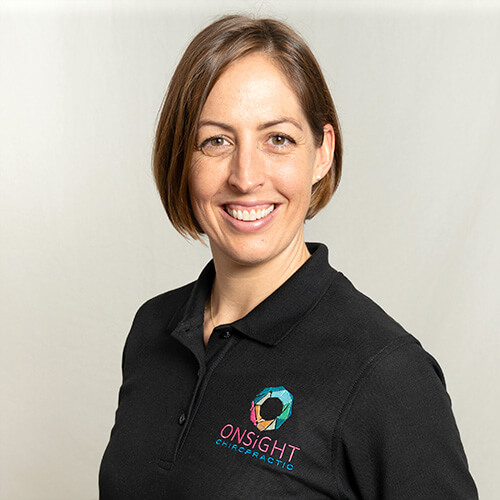 Dr. Johanna Lelke, DC
Doctor of Chiropractic, Founder and CEO
Dr. Lelke is out on maternity leave, and therefore unavailable for patient care, through August 2020.
The quality of your care depends vitally on your caregiver. Dr. Johanna appreciates the privilege of being that person for you, using her own strength and flexibility to restore yours. Devoted equally to skill and support, she draws her greatest satisfaction from guiding self-healing and informing healthy habits.
Dr. Johanna graduated pre-med from the University of Massachusetts, where she sprinted and leapt her body into strain as a Division One heptathlete and pole vaulter. Hunching over cell culture and molecular biology experiments as a research technician in Massachusetts General Hospital's neurogenetics lab, the dissonance between tortured posture and love of movement drew her first to chiropractic treatment and then to practice. Climbing New Hampshire's sheer granite shifted to Oregon's as she earned her doctorate from the University of Western States, and then to Yosemite when she came to the Bay Area in 2009. Rock climbing, trail running, mountain biking and skiing continue to remind her how crucial joint alignment and muscle release are to balancing the stresses of regular exertion.
Between office visits, you can find Dr. Johanna teaching a weekly yoga class at Bridges Rock Gym, volunteering with triathlon medical staff, or guiding her niece and nephew in the art of rock climbing. Stretch empowers focus, so when you come in, you'll feel the depth of her attention and the attunement it invites.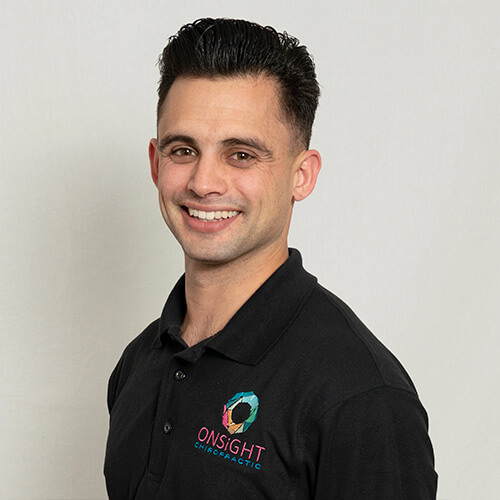 Edward Espinoza DC, MS
Doctor of Chiropractic, Clinic manager
Eddie has always had a passion for fitness, traveling and networking.  These passions led him to moving to Portland to study chiropractic and also earn a Masters in Sports Medicine before returning back home to the Bay Area.  About the same time that he started practicing, he joined the Crossfit community and has never looked back. Having a background in gymnastics and enjoying the group class style of fitness made Crossfit a perfect fit for him.  Eddie also encourages his patients to find whatever community that fits with their interests whether it be a climbing gym, curling club or Orange Theory class.  Having a support group to hold you accountable is what keeps our healthy habits consistent. Eddie hopes to be a part of that support group to help you stay in the game we call life.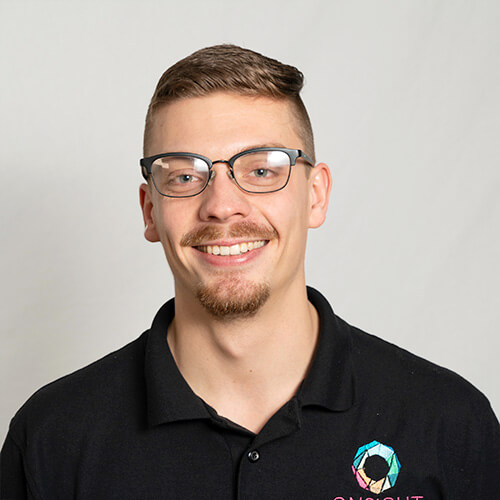 Dr. Mykyta 'Nick' Predtechensky, DC
Doctor of Chiropractic
Dr. Nick believes that pain-free movement is a fundamental part of living your life to its fullest potential and is dedicated to helping you achieve that goal. Drawing on the science of chiropractic and his experience as a yoga instructor, Dr. Nick aligns with the Onsight team in his dedication to promoting better health.
Born and raised in a family of journalists in the slightly colder country of Ukraine, Dr. Nick emigrated to the United States in 2008 seeking a more liberal and diverse environment. Originally settling in Michigan to study journalism, his plans were interrupted when he came across a unique yoga studio where he witnessed countless people make the journey to better health and well-being. Inspired by the nurturing attitude of yoga he gathered the courage to leave behind the family craft after graduating from Michigan State University with a B.A. in Political Theory and Constitutional Democracy. He moved to California and earned his Doctorate from Palmer West College of Chiropractic. Still deeply influenced by his experience as a yoga instructor, Dr. Nick is committed to helping you reconnect with your body.
Right now, Dr. Nick is working on completing his Neurology Diplomate that qualifies him to better help concussion patients and various other conditions. When not sitting behind neurology textbooks, Nick spends his free time either dancing salsa in San Francisco or going on runs around lake Merritt, always feeling blessed to spread the benefits of chiropractic to our East Bay community.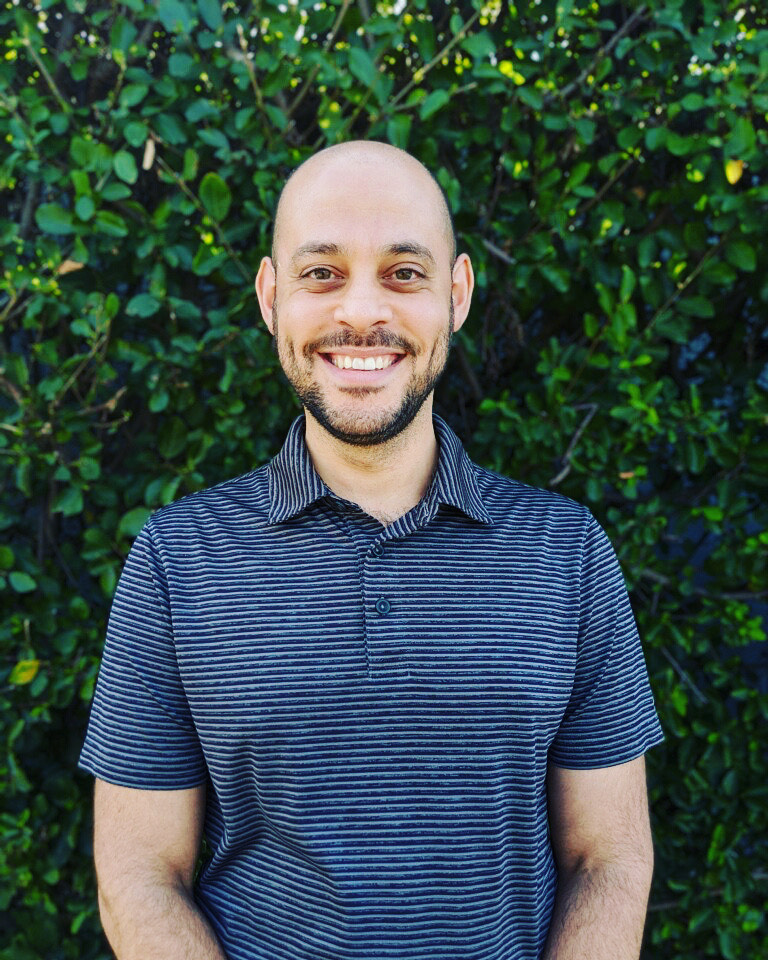 Matthew Smith, CMT
Certified Massage Therapist
Matt was born and raised on the east coast, knowing by the time he was in high school that he wanted a career dedicated to helping and being of service to others.  Initially, that vision took the form of classroom teaching; he graduated from Swarthmore College with a degree in Mathematics and Education, certified to teach. He came out to California to follow that up with a M.A. from Stanford University in Education and taught for a total of six years in Maui and in the East Bay.
Transitioning away from teaching to find more work-life balance, and becoming interested in how people and bodies can be cared for outside of a hospital setting, Matt went back to school at the National Holistic Institute. He learned a variety of massage and bodywork techniques there, including an internship in the sports medicine department at St. Mary's College where he worked with the student athletes. He completed NHI's Advanced Neuromuscular Therapy Program, becoming proficient in myofascial techniques and trigger point therapy.
He's now at Onsight ready to be of service to you! Matt is interested in your history of injury and movement and wants to have a collaborative relationship that allows him to best address your concern. He's particularly interested in aiding your postural dysfunctions, repetitive stress injuries, and decreased ranges of motion.  He looks forward to being a part of your path to healing and health.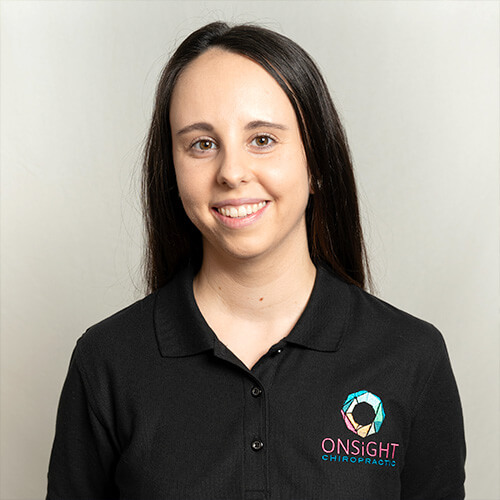 Amanda Upchurch, CMT
Certified Massage Therapist
After Amanda received massage work on her psoas muscle through the abdomen to help with lower back pain, she became fascinated with human anatomy and kinesiology. Soon thereafter, she enrolled in and then graduated from the Nevada School of Massage Therapy in 2014. Amanda's passion is helping people manage their pain through massage. She loves getting to know her clients— injuries, surgeries and all— to offer effective and compassionate support. She regularly uses cupping and deep tissue release in her therapy sessions.
Amanda is a Nevada native who recently moved to the Bay Area. She enjoys the outdoors and hiking. She has a strong background in essential oils and aroma therapy, which complements her work as a healer. Amanda has always been an animal lover and worked with the humane society for five years before beginning her massage therapy career.
Education
Nevada School of Massage Therapy, CMT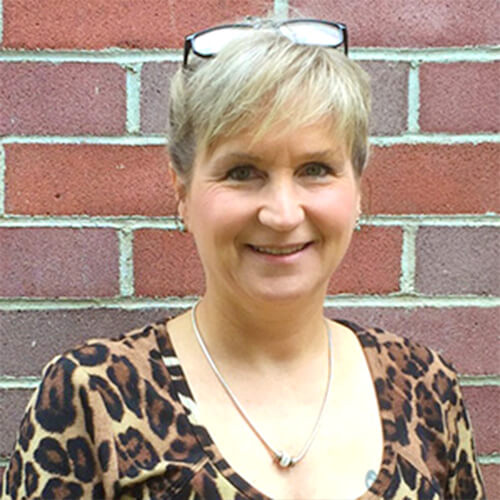 Robin Sweet
Billing & Account Specialist
Robin has over 17 years experience in billing and coding for multiple medical specialties, but dedicated her last 10 years to the chiropractic profession. Early in her career, Robin was a claims processor for Regence Blue Cross Blue Shield of Oregon. She is fluent in the language of insurance and she enjoys helping to translate for our patients.
Robin is a true fan of chiropractic health care, so she became credentialed as a Certified Chiropractic Assistant in Oregon.  Outside of the workplace, she loves riding her ATV on the Oregon sand dunes, gardening, bonsai, and relaxing at home with her husband.
Our Office
1530 5th St Suite A,
Berkeley CA 94710