Providing health and happiness in the
East Bay Community since 2009.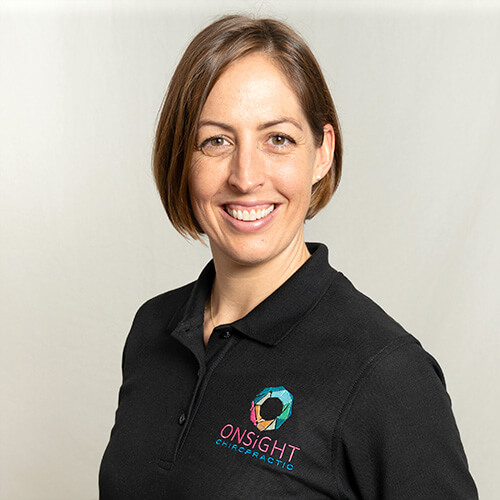 Dr. Johanna Lelke, DC
Doctor of Chiropractic, Founder and CEO
Dr. Lelke is out on maternity leave, and therefore unavailable for patient care, through autumn 2020.
Johanna started practicing in Berkeley in 2009 with a focus on short-term care to resolve both acute and chronic injuries. Her passion lies in sports and performance, a competitive athlete herself in college track & field, then in rock climbing, triathlon, and pole vaulting. Keen understanding of human movement and biomechanics has been her strength in roles such as yoga instructor, track coach, and certainly sports chiropractor. In 2016 she set out to expand the practice and created Onsight Chiropractic with its cherry picked staff of standout chiropractors, massage therapists and personal trainers. A longtime partnership with PacWest Endurance has enabled them to promote health and fitness together from the same Berkeley facility for their community. In her personal life, Johanna thrives on raising her daughter, Elli, with her husband Jay and frequenting hiking trails, biking routes and beaches.
DrJohanna@onsightchiro.com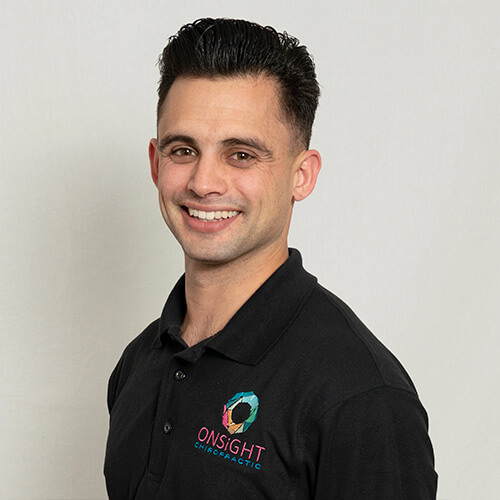 Edward Espinoza DC, MS
Doctor of Chiropractic, Clinic manager
Eddie has always had a passion for fitness, travel, and people. It's these passions that led him to Portland, Oregon, to earn his Doctorate in Chiropractic as well as a Master's in Sports Medicine. Eddie switched from his typical 24 Hour Fitness routine to HITT (High Intensity Interval Training) around the same time that he returned to the Bay Area.  With its group training style and Eddie's background in gymnastics, Crossfit became a perfect fit for his exercise needs. He encourages his patients to find their own exercise community that fits their interests and goals, whether it be Crossfit, a sports team, biking or even walking with friends. Eddie believes that having a support group to exercise with is what holds us accountable and helps us to maintain healthy habits, as well as encourages us when we just don't feel like it. It is Eddie's passion as a chiropractor to be a part of his patients' support group to help them stay active in the game we call life.
DrEspinoza@onsightchiro.com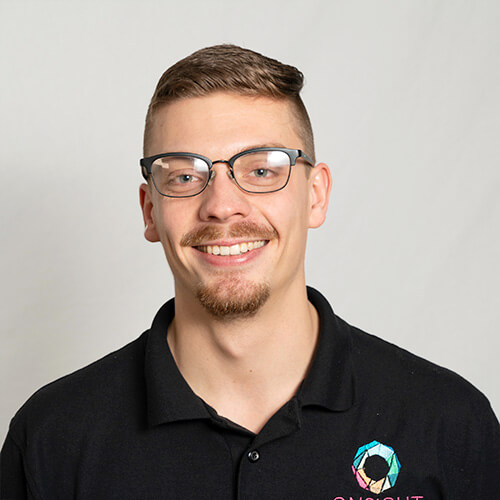 Dr. Mykyta 'Nick' Predtechensky, DC
Doctor of Chiropractic
Dr. Nick joined the Onsight team in 2018 determined to go above and beyond re-aligning spines. He employs a knowledge of yoga, rehabilitation and modern neurology to give hands on treatment for a wide array of injuries and neurologic pain. Enrolled in martial arts since the age of six, he is especially passionate about helping the fighting athlete optimize performance or recover from injury. You'll find Dr. Nick spending his free time doing kickboxing and jiu jitsu at the local gyms. It took him a decade to find the Bay after immigrating from Ukraine, but Nick was immediately stricken by the diverse culture and the gritty resilience of Oakland. Although born and raised thousands of miles away, Dr. Nick is a Californian at heart.
DrNick@onsightchiro.com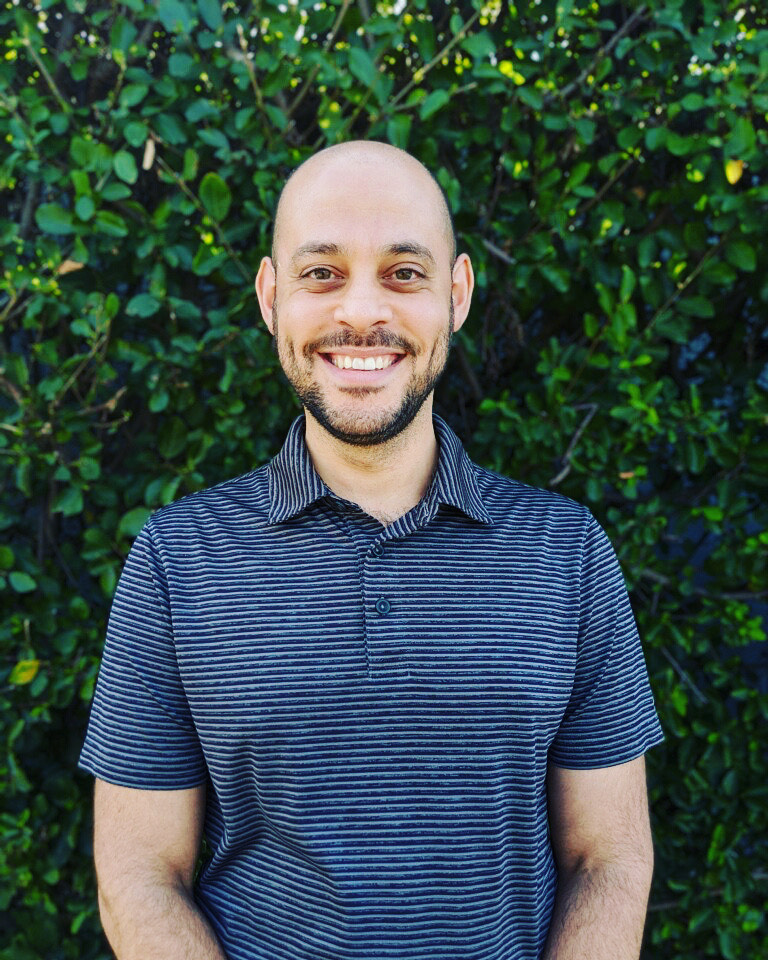 Matthew Smith, CMT
Certified Massage Therapist
Matt was born and raised on the East Coast, knowing by the time he was in high school that he wanted a career dedicated to helping and being of service to others.  Initially, that vision took the form of classroom teaching in Maui and then the East Bay. Transitioning away from teaching to find more work-life balance, Matt went to massage school, interned in the sports medicine department at St. Mary's College, and completed NHI's Advanced Neuromuscular Therapy Program. Now at Onsight, Matt wants to have a collaborative relationship with his clients. He's particularly interested in knowing their history of injury and movement to aid in their postural dysfunctions, repetitive stress injuries, and decreased ranges of motion. He looks forward to being a part of your path to healing and health.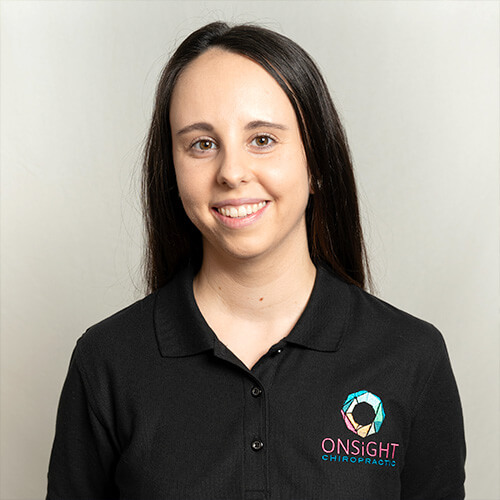 Amanda Upchurch, CMT
Certified Massage Therapist
Amanda was born and raised in Nevada and relocated to the Bay Area in 2018. She became fascinated with the power of massage therapy after receiving abdominal release that relieved her low back pain. After five years of animal care at the Nevada Humane Society, Amanda decided it was time for a big change and wanted to help humans! Determined to learn the skills to help relieve others' pain, she studied anatomy and kinesiology in hand with eastern and western styles of massage. As an experienced massage therapist, Amanda gets to know her clients' injuries, surgeries and other interesting facts to help her customize their massage therapy treatments. Furthermore, Amanda keeps her skills sharp with continuing education in areas such as instrument aided soft tissue manipulation (IASTM), cupping and lymphatic drainage. In her personal life, she enjoys aerial silks, hiking, and beach days. More recently, running has become her new workout thanks to PacWest Endurance and Coach Karina.
Amanda@onsightchiro.com
Education
Nevada School of Massage Therapy- Las Vegas, CMT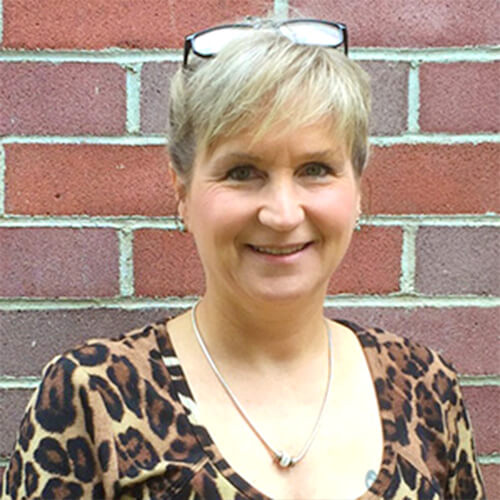 Robin Sweet
Billing & Account Specialist
Robin has over 35 years of experience in billing and coding for multiple medical specialties but dedicated the last 17 years to the chiropractic profession. Early in her career, Robin was a claims processor for Regence Blue Cross Blue Shield of Oregon. She is fluent in the language of insurance and enjoys helping to translate for our patients. Robin is a true fan of chiropractic health care, so she became a certified Chiropractic Assistant as well. Her expertise is valued not only by Onsight, but also by several chiropractic offices in California, Oregon and Washington. Outside of the workplace, she loves riding her ATV on the Oregon sand dunes, gardening, bonsai, and relaxing at home with her husband.
Billing@onsightchiro.com
Our Office
1530 5th St Suite A,
Berkeley CA 94710