Providing health and happiness in the
East Bay Community since 2009.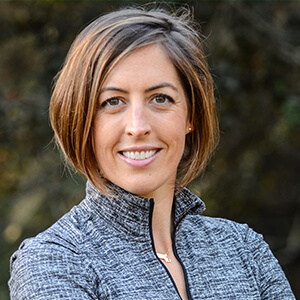 Dr. Johanna Lelke, DC
Doctor of Chiropractic
The quality of your care depends vitally on your caregiver. Dr. Johanna appreciates the privilege of being that person for you, using her own strength and flexibility to restore yours. Devoted equally to skill and support, she draws her greatest satisfaction from guiding self-healing and informing healthy habits.
Dr. Johanna graduated pre-med from the University of Massachusetts, where she sprinted and leapt her body into strain as a Division One heptathlete and pole vaulter. Hunching over cell culture and molecular biology experiments as a research technician in Massachusetts General Hospital's neurogenetics lab, the dissonance between tortured posture and love of movement drew her first to chiropractic treatment and then to practice. Climbing New Hampshire's sheer granite shifted to Oregon's as she earned her doctorate from the University of Western States, and then to Yosemite when she came to the Bay Area in 2009. Rock climbing, trail running, mountain biking and skiing continue to remind her how crucial joint alignment and muscle release are to balancing the stresses of regular exertion.
Between office visits, you can find Dr. Johanna teaching a weekly yoga class at Bridges Rock Gym, volunteering with triathlon medical staff, or guiding her niece and nephew in the art of rock climbing. Stretch empowers focus, so when you come in, you'll feel the depth of her attention and the attunement it invites.
Education and Continuing Education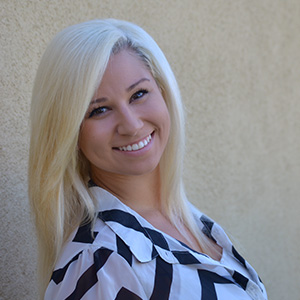 Dr. Jennifer Falk, DC
Doctor of Chiropractic
Dr. Jennifer Falk graduated with a Community Health Sciences degree from the University of Nevada, Reno. She found her calling as she fell in love with the chiropractic approach to healthcare. Dr. Jen earned her doctorate from Palmer College of Chiropractic in San Jose, graduating Cum Laude and with membership in Pi Tau Delta, the pre-eminent Chiropractic Honor Society. During her schooling, she was an adjusting technique assistant and a member of multiple clubs including Motion Palpation, Soft tissue, Diversified, Palmer Student Alumni Foundation, and Community Sports Council. She is certified in Advanced Muscle Reconditioning, Kinesiology Taping, and Instrument Assisted Soft Tissue Mobilization.
Dr. Jen has been an avid athlete her whole life, skiing from age 4 and playing tennis from age 6. In her youth, she learned how to listen to her body and cultivated an understanding of the integration of movement and health. Dr. Jen was an accomplished member of her local swim & dive team, a young dancer, and ski club enthusiast. But tennis followed her all the way through a stellar high school career. Her fitness habits were instilled at a young age and continue to inform her day-to-day dedication to a healthy lifestyle. Dr. Jen loves her pilates sessions, TRX workouts, and barre classes, but still feels the weekend callings for either swinging a racquet or skiing down the mountain slopes. She relies on the same kind of chiropractic care that she delivers to her own patients to maintain their optimum function. We are honored have her on Onsight's professional team, bringing her exceptional skill set to each unique patient.
Education and Continuing Education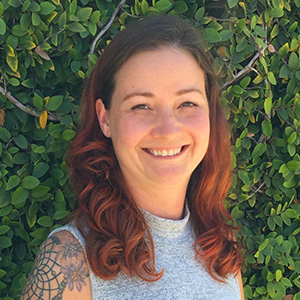 Sonja Gubalke, CMT
Certified Massage Therapist
Sonja has elbows and she's not afraid to use them! After graduating from the Nevada School of Massage Therapy in 2007, Sonja traveled to the Hawaiian Islands to live and work on the Pride of Aloha cruise ship. Experiencing dozens of new body types each week allowed Sonja to access harmony and vitality, qualities that translate to her style of massage therapy.
She has been in California since 2014, dedicated to providing intuitive body work. Sonja listens to each client's aches and aspirations before treatment to make sure that the client-therapist collaboration promotes the desired results. Sonja's deep tissue massage can be specifically delivered to alleviate any client's chronic pain or injury.
She is strong, thorough, sensitive, and intuitive in the art and science of massage therapy. No knot left behind!
Education and Continuing Education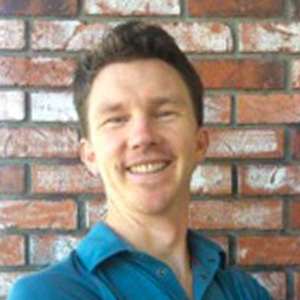 Noah Volz, CMT
Certified Massage Therapist
Noah has been a licensed massage therapist since 2008, and currently an aspiring Doctor of Chiropractic at LifeWest University.
Highlights of his bodywork include Neuromuscular therapy, Myofascial release, Lowen Systems, and Ayurvedic massage. With his diverse background in yoga, Ayurveda and bodywork he is able to create a custom treatment designed for your individual needs.
Noah hails from Ashland, Oregon, where he began his thriving massage therapy practice. His sensitivity and skill set are remarkable, and patients return to him again and again. He is a standout in Onsight's group of talented body workers.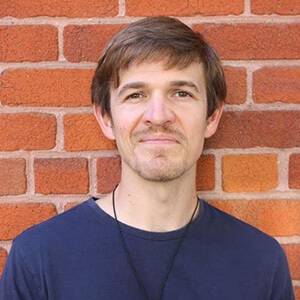 Jesse Hughes, CMT
Certified Massage Therapist
In his fifteen year history of rock climbing, Jesse experienced the elevated gratification as well as the physical strains caused by the sport. Jesse's love of climbing then led to intricate study of human movement, and he claimed a profession of helping others to move with more ease. He graduated from the Massage Therapy and Health Education program, Magna cum Laude, at National Holistic Institute in Emeryville.
Jesse brings an empathetic and intuitive quality of touch to his work. His excellent communication skills and assessment abilities provide clients with individualized focus and attention. His natural curiosity and thirst for information continues to inspire his studies in holistic modalities. Jesse is excited to assist you in creating ease, comfort, and wellness within your body!
Jesse is certified in Advanced Muscle Reconditioning (AMR) as well as Reiki I & II. He is still an avid rock climber outdoors and a route setter for our local gyms.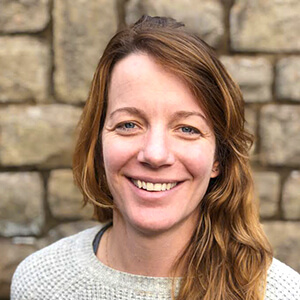 Amy Hale, CMT
Certified Massage Therapist
Amy is excited to be joining Onsight's lineup of stellar massage therapists in 2018.
A Bay Area native, Amy found her passion for body work after experiencing first hand the effects of working several years at a desk. She graduated from National Holistic Institute, where she was trained in a number of Eastern and Western modalities and interned at several chiropractic offices.
Amy takes individual needs into consideration to customize massage for clients by blending deep tissue, Swedish, shiatsu and sports modalities to address clients' postural, range of motion issues, and chronic pain. She particularly enjoys working together with her clients to address muscular adhesions through deep point work and guided breathing. In addition to having a therapeutic touch, she is approachable, warm, communicative, strong and thorough. She is genuinely passionate about making you feel better, and expertly navigates to the bottom of what is going to be sure to achieve optimal results and facilitate relief.
Education and Continuing Education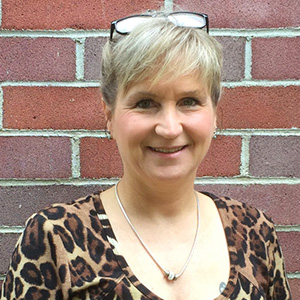 Robin Sweet
Billing & Account Specialist
Robin has over 17 years experience in billing and coding for multiple medical specialties, but dedicated her last 10 years to the chiropractic profession. Early in her career, Robin was a claims processor for Regence Blue Cross Blue Shield of Oregon. She is fluent in the language of insurance and she enjoys helping to translate for our patients.
Robin is a true fan of chiropractic health care, so she became credentialed as a Certified Chiropractic Assistant in Oregon.  Outside of the workplace, she loves riding her ATV on the Oregon sand dunes, gardening, bonsai, and relaxing at home with her husband.
Onsight's Workplace Wellness Team!
In addition to our Berkeley-based team members, we also rely on our colleagues for some Onsight Workplace Wellness programs around the Bay Area. Dr. Alandi Stec and Alyssa Tennant are integral members of this group of seasoned chiropractors, health coaches, and massage therapists who share their warmth and expertise with employees at their workplace.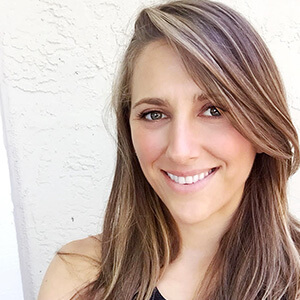 Dr. Alandi Stec, DC
Doctor of Chiropractic
Dr. Alandi Stec believes that when the body has a coherent nervous system, a person can better inhabit their body and be more connected to their life experiences. In practice, her intentional and present touch guides her patients towards being able to better express health. She uses breath, postural positioning and stretching, along with muscle release and traditional chiropractic adjustments.
Dr. Stec earned a Doctorate in Chiropractic from Life Chiropractic College West and a Bachelor's degree in Art History from San Francisco State University. Adjunctive educational endeavors include a dedication to yoga asana studies with Noah Maze as well as yoga philosophy and meditation with Christopher Hareesh Wallis, PhD. Her personal interests include exploring nature (hiking, surfing, rock climbing, cycling), intelligent movement based practices (CrossFit, Hatha Yoga), plant based cuisine, and international travel.
Education and Continuing Education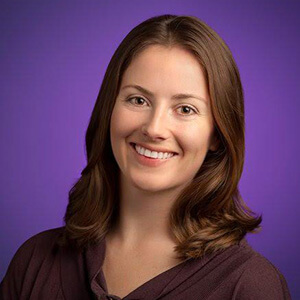 Alyssa Tennant
Integrative Health Coach
As an integrative health coach, Alyssa facilitates behavior change by connecting clients to their intrinsic motivation and life purpose. We start by assessing your wellness in seven areas – from social connection to physical health. Next, we'll create a life vision and set goals. In each session, we'll celebrate progress, explore what's holding you back and troubleshoot obstacles.
Whether you're looking to feel more rested, build sustainable energy, or increase your productivity, Alyssa can provide the guidance and accountability to change your habits, and your life.
She blends her experience as a high-performing tech employee with her steady meditation practice to create an effective, supportive and non-judgemental coaching relationship. Alyssa is finishing the last year of her master's degree in Integrative Health Studies. She is a graduate of Stanford University, a Registered Yoga Teacher and a certified practitioner of Guided Imagery.
Education and Continuing Education
Our Office
1530 5th St Suite A,
Berkeley CA 94710