Open for Chiropractic Treatments 7 days/week
Open for Clinical Massage Therapy
Amended on 15 March 2021:
Dear patients and community,
Onsight remains committed to providing a safe place to receive chiropractic care, massage therapy and outdoor personal training. We are proud to announce that all of our doctors have now received their second doses of the COVID-19 vaccine. The following are our ongoing precautions to ensure everyone's safety.
We screen each client ahead of their appointment according to the following criteria:
Have you experienced any of these signs of sickness in the past 10 days?
concerning cough, shortness of breath, difficulty breathing, fever or chills
Have you had close contact with a person with or suspected to have COVID-19 in the last 14 days?
We check your temperature with a touch-less thermometer upon arrival.
We perform office sanitation, social distancing, and hygiene procedures that surpass local and CDC guidelines:
staff wear masks at all times
staff temperature and health checks daily: must be under 99.5 and symptom-free to work
practitioners perform a 20-second hand wash between each client followed by hand sanitizer
practitioners wipe down treatment surfaces with disinfectant in between each client
fresh, laundered massage sheets and blankets for each massage client
practitioners can wear disposable nitrile gloves during treatment upon request
staff disinfect common area surfaces throughout the day
we fully disinfect the clinic at the end of each day: all touchable surfaces, treatment tables, rehab mats and equipment, doorknobs, doors, computers, sinks, counters, bathroom, water dispenser
We require our clients and patients to:
use hand sanitizer upon entering the clinic (available at front desk)
wear a mask at all times at our office (may be removed while on a treatment table for comfortable breathing)
kindly wait outside if someone is at the checkout desk when you arrive
maintain social distancing from others in the office
not bring family members unless they too have an appointment
If a staff member exhibits any signs or symptoms of illness, they will not be permitted into the office for a minimum of two weeks.
The Onsight staff truly appreciates having the privilege to work with you, now more than ever!
Yours in Health,
Dr. Johanna Lelke
You are here
And we are here with you.
We believe the quality of your care depends vitally on your caregiver. That's why we're here with you. Through devoted study and application, our chiropractors and massage therapists have gathered a spectrum of therapies to ease biomechanical congestion.
 We will build an individualized treatment plan
to speed recovery and protect you from future injury.
Our chiropractors have gathered a spectrum of therapies to ease bio-mechanical congestion. Learn More >>
The best compliment to a course of Chiropractic Treatment is a whole-body massage. Learn More >>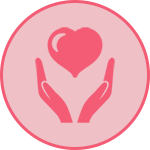 Enhance your work by encouraging your team with Onsight Chiropractic and Massage Services.  Learn More>>
Healing Empowered with Inspiration.
Our bodies remind us we exist. Sometimes with pleasure. Sometimes with pain. Our hope is to refine your awareness of sensation and connect healing with prevention.
We now offer
Workplace Wellness Solutions!
Onsight Chiropractic now offers exclusive Workplace Wellness solutions to provide chiropractic and massage services on location for your company's team.  Whether you're a big label or a small enterprise, we have just the right plan for your company's strategy and culture.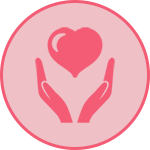 Our Philosophy on Workplace Wellness
We offer the highest quality of chiropractic and massage services with no contracts required. In other words, we offer premier health and wellness with no strings attached!
Johanna is very professional, knowledgeable and cautious. I also appreciate how skillfully she integrates Pilates and yoga exercises to actively build up targeted muscle groups, aiding long-term healing rather than a short-term fix. My lower back issues are gone after ART® and core exercises, and I have returned to my active lifestyle.

Toni

A Stronger Core
When I strained a rotator cuff muscle while rock climbing, I came to Dr. Lelke to "fix it up." I was immediately impressed with her and the techniques she employed. But she didn't stop there. Dr. Lelke provided me with an extensive routine of stretching and strengthening exercises that not only helped me recover, but also helped strengthen my arm against future injury. I'm back to full strength and climbing better than before!

Rob

Rotator Cuff Strain
Dr. Lelke was able to pinpoint the exact place where I was injured in my ankle (my prior chiropractor couldn't identify the right spot), and with super strong fingers, I could feel the healing occur. Dr. Lelke is understanding, very professional, and always sensitive to my pain levels. She is a fantastic practitioner, highly recommended for active folks who want to be in top shape for their sport or activity.

Jennifer

Pinpoint the Injury
I'm an athlete who's received excellent treatment from Dr. Lelke, and a Berkeley-based bodyworker who's referred my own clients to her. Why? A holistic approach to chiropractic that emphasizes soft-tissue work alongside the usual adjustments. No quick cracks, then back to the car, where your still-tight musculature will ruin your recent treatment. Dr. Lelke backs up her clinical knowledge with an approachable, interested and down-to-earth tableside manner.

Mike

For the Athlete
Dr. Lelke has helped me heal from SI joint dysfunction and sciatica. I always feel much better after her adjustments. The ART techniques she performs are very effective. She's great at answering questions and explaining my condition to me. I've learned how to better take care of myself so that I can look forward to more pain-free days. After lots of hip work, it's always a bonus when she also releases tension in my spine. =)

Poh

SI Joints and Sciatica
The training load for Ultra Marathons is rigorous and breaks the legs down. Having ran for almost two years with various nagging injuries and more recently, been plagued with frustrating IT band complications, I started to think my Ultra Marathon days were over. Since being treated by Dr. Johanna, my IT band issues and related nagging injuries have no longer been a problem. Every time I leave a treatment, I feel lighter, faster and stronger. My fire for running has been reignited as a result of the treatment performed by Dr. Johanna.

Ben

Ultra Runner's Success
My knees have always bothered me, but Dr. Lelke assured me that my activity level did not have to suffer from my pain. She confidently assessed me, taught me much about my body and movement, and gave me a range of treatments, from massage to realigning my hips and an adjustment that completely released all the tension build-up in my back. After years of feeling like "I'll just have to learn to live with pain," Johanna proved I can still do the hiking and exploring I love. She truly understands the athlete's body and how to fix it.

Rebecca

Back-to-Hiking Knees
I now feel like I actually know why my back has been hurting me for the past ten years, and I know what to do about it. I greatly appreciated how she took the time to show me strengthening exercises and stretches so that I won't have to get adjustments as frequently. After my visit with Dr. Lelke, I feel empowered to make some changes in my daily habits that will affect my back as well as my general health.

Shayna

Empowered