Removing knots.  One adhesion at a time!
Whether you're in need of tension release following a long day in front of a computer, or  a massage that digs deeper into the muscles following a hard week of training, Onsight Chiropractic has the techniques to put you back together.  Matt Smith, Thais Diehl and Sam Naderi have experienced and intuitive massage therapy touch. From 30-minute to 2-hour options, their attuned hands will create palpable openness and ease in your body. You'll leave feeling both worked and relaxed—in a good way!
Massage Therapy equals a happy you!
You'll leave feeling both worked and relaxed—in a good way!
Pick a session that works for you!
We offer competitive rates for massage therapy: Use the Book Now button throughout the website for more detailed information on appointments and scheduling. The greatest ease of scheduling happens when you download and use the Booksy app.
Our Treatments and Techniques
Here is a short list of just some of the more common massage therapy treatments and techniques we use to help you on your road to recovery. You may request any particular ones before your appointment.
Your therapist will add in our potent CBD salve to a requested region of your body during your massage. The subtle botanicals in this salve, including arnica extract and clove essential oil, have a mild but relaxing fragrance. And its proprietary hemp oil can help to reduce pain and lower joint & muscle inflammation.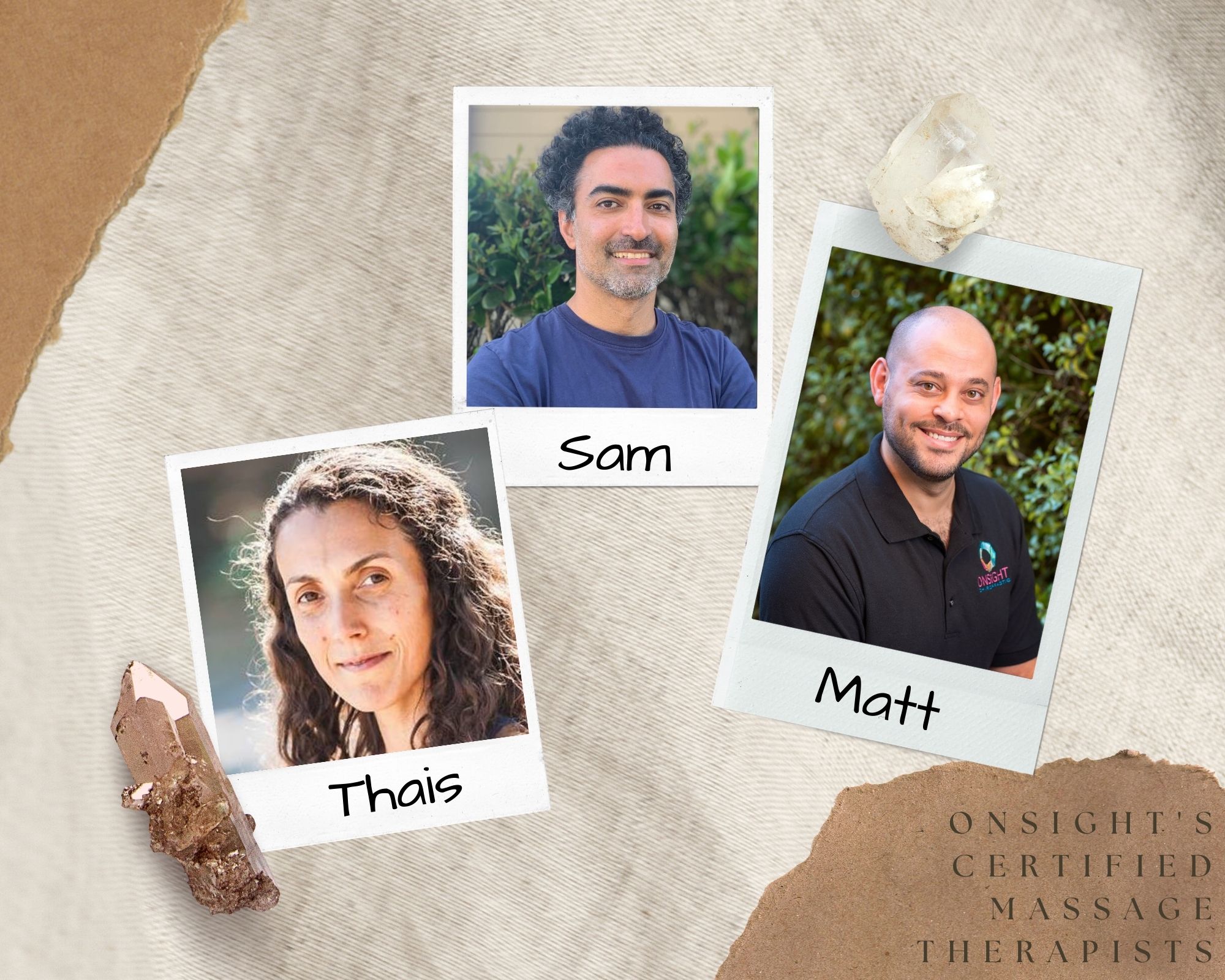 Schedule an appointment with Onsight today!
Download the Booksy app for greatest ease of scheduling