Located in the beautiful city of Berkeley, California, Dr. Johanna Lelke founded this chiropractic office in 2009 to serve the East Bay community.  She was joined in 2018 by associate chiropractor, Dr. Edward Espinoza and in 2021 by Dr. Korina Gov. With an advanced certification in massage therapy, Matt Smith  is devoted to restoring your body's ease of movement. Robin Sweet is the backbone of our medical records and insurance billing department, and brings clarity to insurance details often shrouded in mystery. Lastly, Karina Polanco-Jimenez is our in-house personal trainer and office manager.
Providing health and happiness in the
East Bay Community since 2009.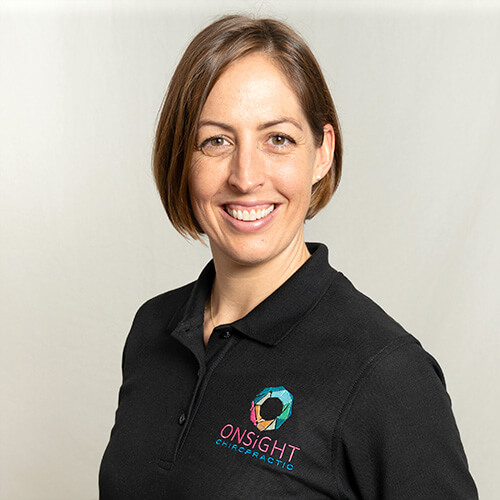 Dr. Johanna Lelke
Doctor of Chiropractic, Founder and CEO
Johanna started practicing in Berkeley in 2009 with a focus on short-term care to resolve both acute and chronic injuries. Her passion lies in sports and performance, a competitive athlete herself in college track & field, then in rock climbing, triathlon, and pole vaulting. Keen understanding of human movement and biomechanics has been her strength in roles such as yoga instructor, track coach, and certainly sports chiropractor. In 2016 she set out to expand the practice and created Onsight Chiropractic with its cherry picked staff of standout chiropractors, massage therapists and personal trainers. A longtime partnership with PacWest Endurance has enabled them to promote health and fitness together from the same Berkeley facility for their community. In her personal life, Johanna thrives on raising her daughter, Elli, with her husband Jay and frequenting hiking trails, biking routes and beaches.
DrJohanna@onsightchiro.com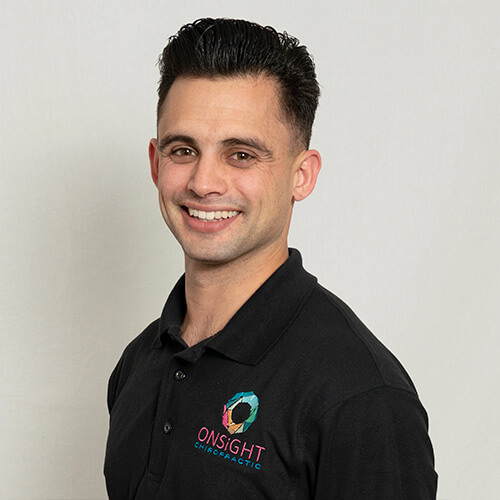 Edward Espinoza, MS
Doctor of Chiropractic, Clinic Director
Eddie has always had a passion for fitness, travel, and people. It's these passions that led him to Portland, Oregon, to earn his Doctorate in Chiropractic as well as a Master's in Sports Medicine. Eddie switched from his typical 24 Hour Fitness routine to HITT (High Intensity Interval Training) around the same time that he returned to the Bay Area.  With its group training style and Eddie's background in gymnastics, Crossfit became a perfect fit for his exercise needs. He encourages his patients to find their own exercise community that fits their interests and goals, whether it be Crossfit, a sports team, biking or even walking with friends. Eddie believes that having a support group to exercise with is what holds us accountable and helps us to maintain healthy habits, as well as encourages us when we just don't feel like it. It is Eddie's passion as a chiropractor to be a part of his patients' support group to help them stay active in the game we call life.
DrEspinoza@onsightchiro.com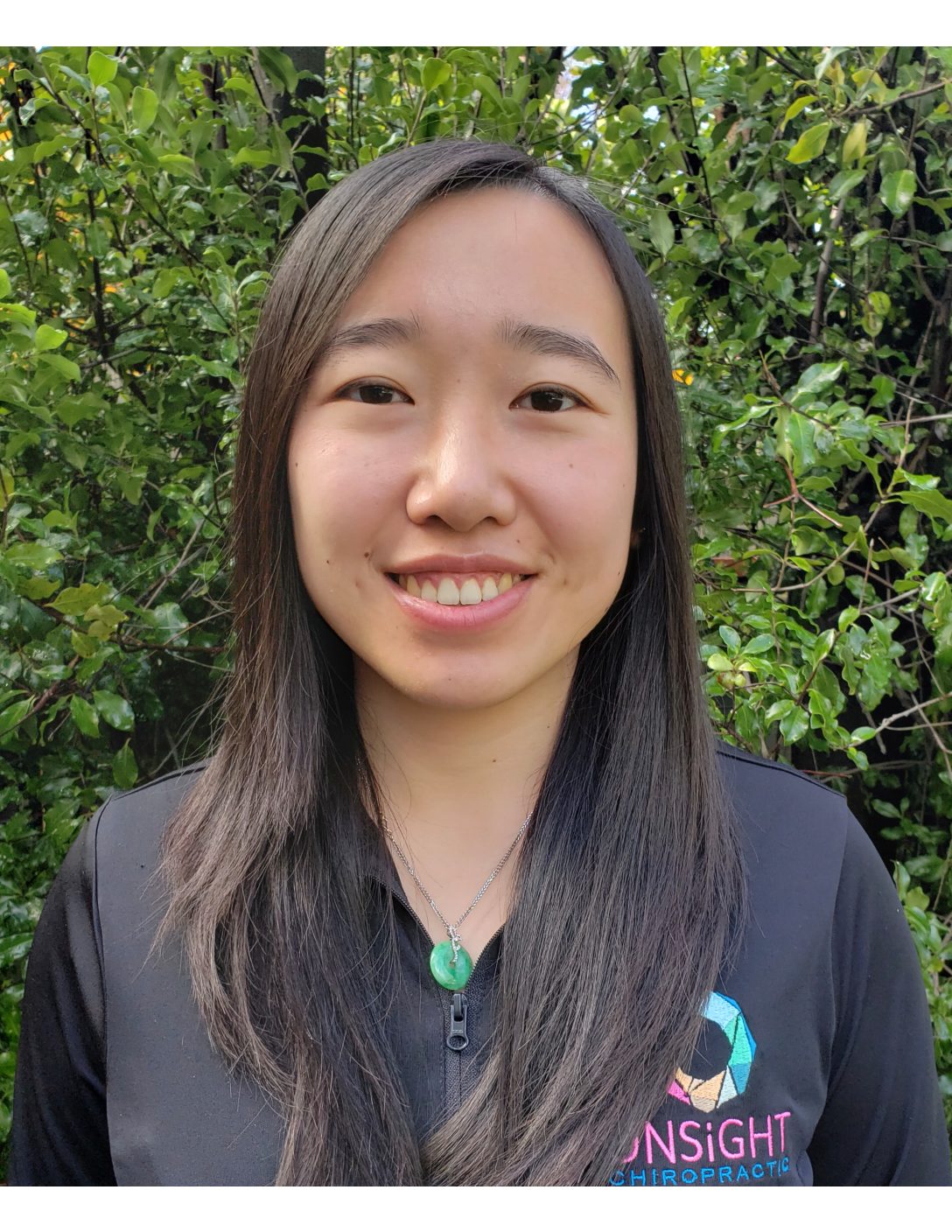 Dr. Korina Gov
Doctor of Chiropractic
Dr. Korina Gov hails from Toronto, Canada, where she learned how to play a long list of sports. She found a particular love of ultimate frisbee and went on to captain the University of Toronto's club team. She watched her teammates suffer from chronic injuries throughout the season and was drawn to a healthcare path in which she could give back to the greater sports community. She had also watched her parents live in chronic pain for years and then exposed them to the positive impact that chiropractic has on a person's wellbeing. Dr. Gov graduated as Salutatorian of her class at Palmer College of Chiropractic West and also gained experience interning at another sports chiropractic clinic. Her leadership, soft tissue and adjusting skills, and empathetic nature made her the best possible new addition to Onsight.
DrGov@onsightchiro.com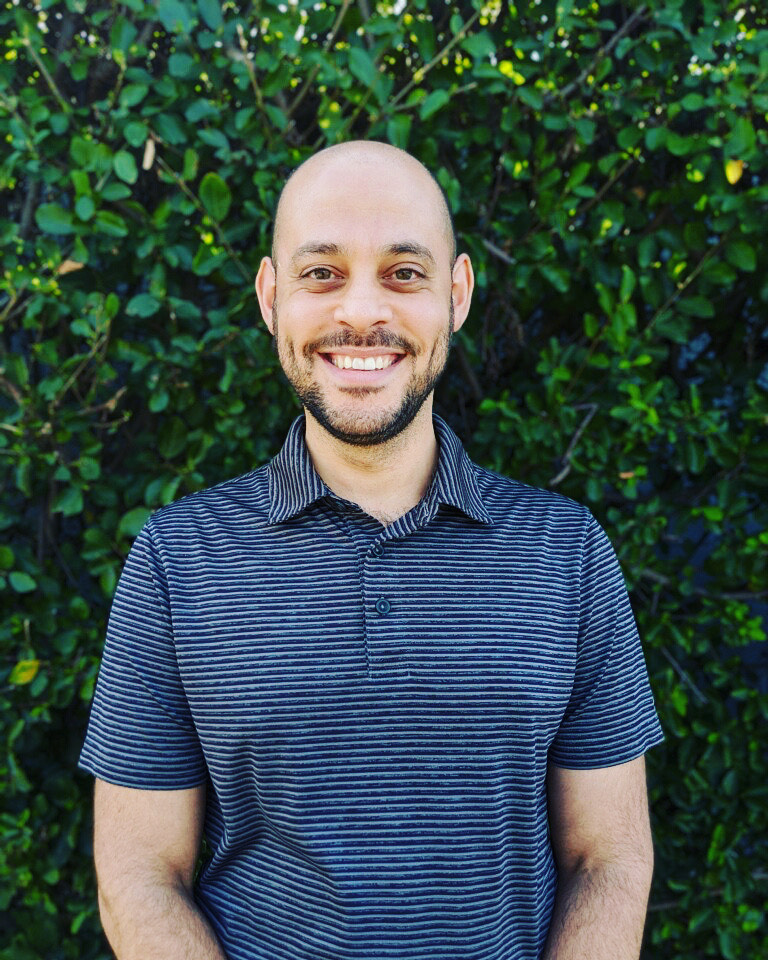 Matthew Smith
Certified Massage Therapist
Matt was born and raised on the East Coast, knowing by the time he was in high school that he wanted a career dedicated to helping and being of service to others.  Initially, that vision took the form of classroom teaching in Maui and then the East Bay. Transitioning away from teaching to find more work-life balance, Matt went to massage school, interned in the sports medicine department at St. Mary's College, and completed NHI's Advanced Neuromuscular Therapy Program. Now at Onsight, Matt wants to have a collaborative relationship with his clients. He's particularly interested in knowing their history of injury and movement to aid in their postural dysfunctions, repetitive stress injuries, and decreased ranges of motion. He looks forward to being a part of your path to healing and health.
Matt@onsightchiro.com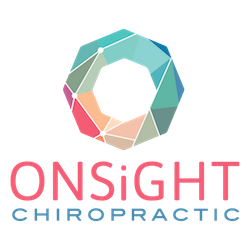 We're currently hiring a part-time CMT!
Certified Massage Therapist
Please contact us if you are interested in joining the team.
Health@onsightchiro.com
Education
McKinnon Massage School?
Another accredited massage school?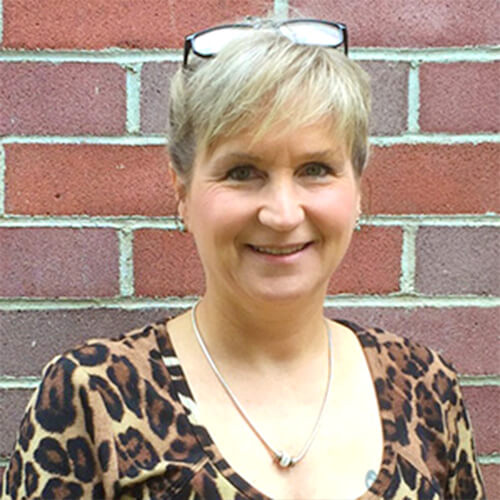 Robin Sweet
Billing & Account Specialist
Robin has over 35 years of experience in billing and coding for multiple medical specialties but dedicated the last 17 years to the chiropractic profession. Early in her career, Robin was a claims processor for Regence Blue Cross Blue Shield of Oregon. She is fluent in the language of insurance and enjoys helping to translate for our patients. Robin is a true fan of chiropractic health care, so she became a certified Chiropractic Assistant as well. Her expertise is valued not only by Onsight, but also by several chiropractic offices in California, Oregon and Washington. Outside of the workplace, she loves riding her ATV on the Oregon sand dunes, gardening, bonsai, and relaxing at home with her husband.
Billing@onsightchiro.com
In addition to our Berkeley team members above, we also partner with PacWest Endurance to provide personal training and coaching services like bootcamp, indoor cycle class, and group runs on the premises. Karina Polanco-Jimenez not only works as PacWest's personal trainer and coach, but also with Onsight's doctors to manage our front desk and instruct rehabilitative exercise programs to our patients.
Karina Polanco-Jimenez, CPT
Front desk manager and certified personal trainer
Coach with PacWest Endurance
Karina joined the Onsight team in 2019, bringing with her an inspirational set of life experiences. She believes that sports and fitness significantly impacted her life, overcoming many challenges. Team sports gave Karina a sense of belonging, confidence and courage that led her on a new adventure to earn her Bachelor's degree from Cal Berkeley. She has been a competitive triathlete since 2017 and with the help of her PacWest Endurance coach and team, she represented Team USA at the Triathlon World Championships. Having transitioned from a broken family and eating disorder to an active and healthy lifestyle, Karina found her passion in helping others to overcome life challenges. She loves her work as a personal trainer and endurance coach, especially when witnessing her clients regain their true highest expressions of themselves through exercise.
Karina@onsightchiro.com
Our Office
1530 5th St Suite A,
Berkeley CA 94710