Brand New Class Begins July 1:
Vinyasa Yoga for Athletes with Johanna
This class is dedicated to people who pursue sports & fitness activities. The qualifier 'Athlete' does not allude to the pace or difficulty of yoga that will be taught, but rather the kind of community that I am welcoming into the yoga space. As an athlete myself, I understand the physical demands & breakdowns associated with sports. I'm eager to share the healing benefits of yoga with you. You do not need to have yoga experience—you will learn by moving through this class, in a supportive environment.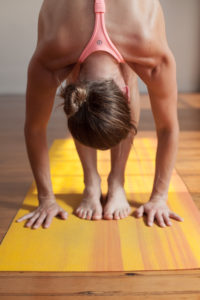 Where: Berkeley Yoga Center *
1250 Addison St., #209
Tuesdays 4:30-5:30 pm
Drop in and donate any $
*For the 5 years that I've been practicing sports chiropractic in Berkeley, my upstairs neighbors have been the Berkeley Yoga Center!