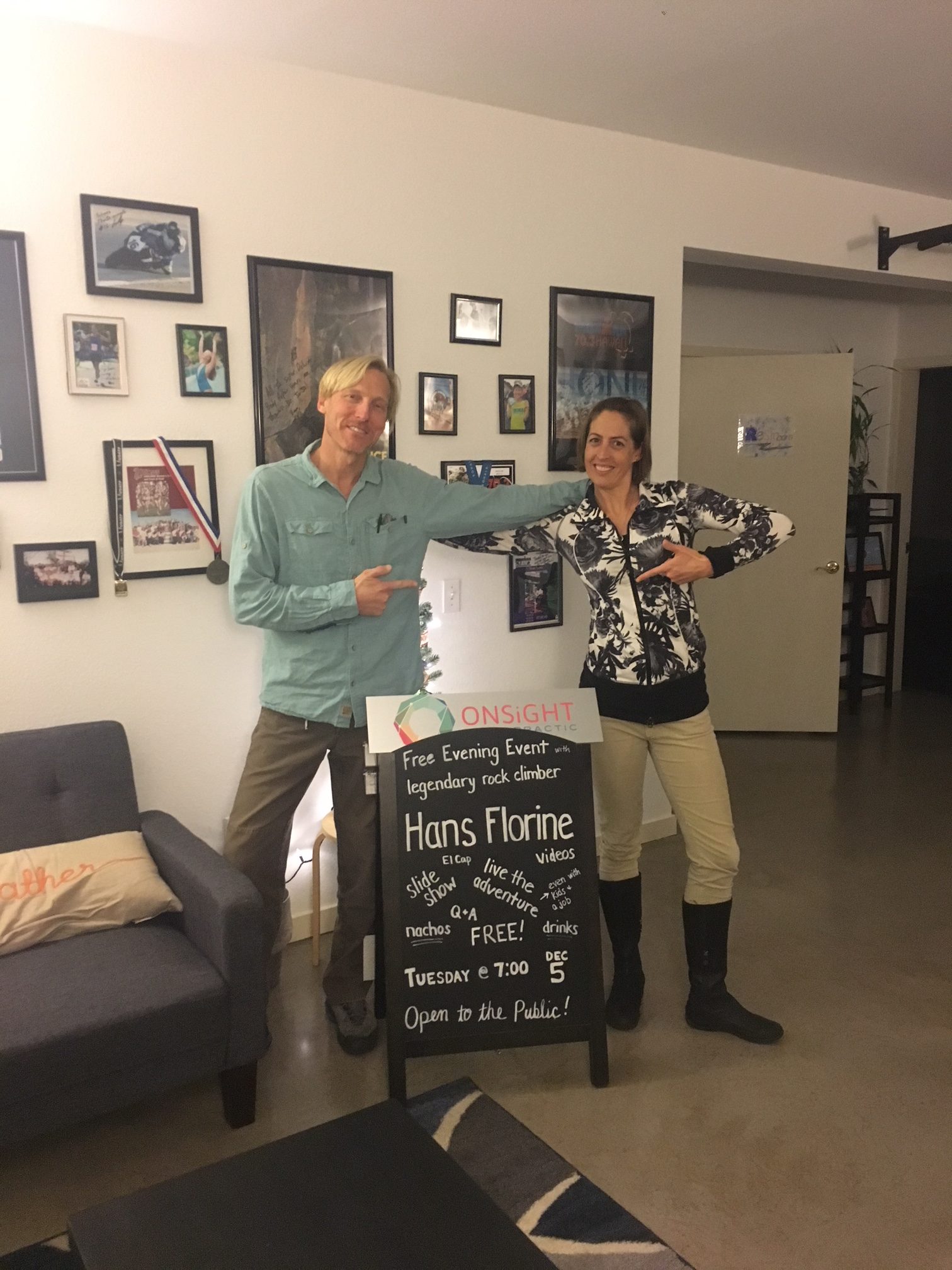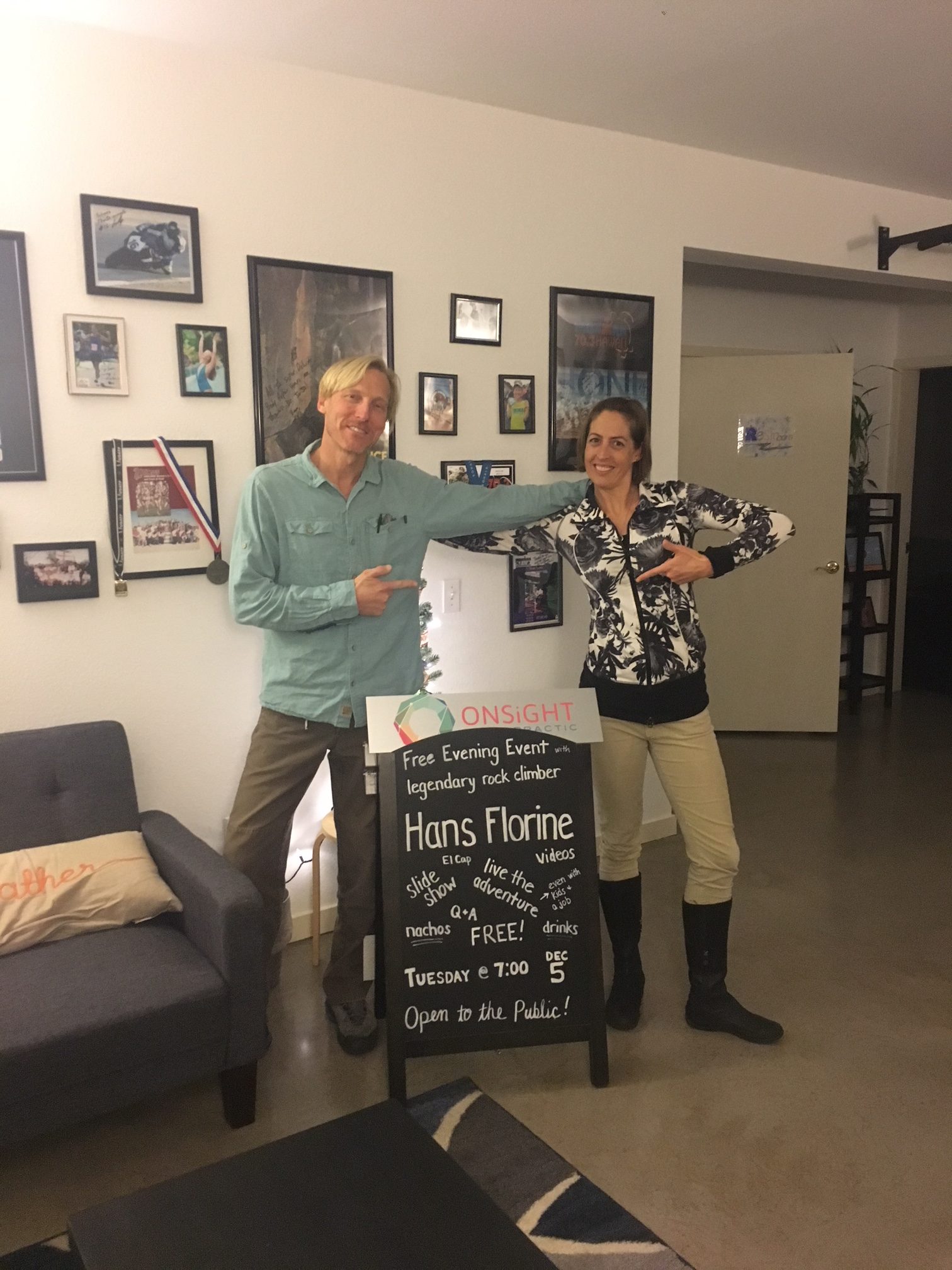 Remarkable evening of adventure story telling
We were honored that legendary "El Cap Speed Climber", Hans Florine, visited Onsight last Tuesday for our final Free Healthy Class of the year. He told stories and showed pictures and videos of his decades of Yosemite and worldwide rock climbing adventures. His passion for sharing the outdoors with people of all backgrounds and abilities/disabilities is evident in his stories. Hans, your motivation is enviable, and you inspire so many of us around you! I'm proud to consider you a friend.
-Johanna Lelke
Read more about his 107 ascents of Yosemite's big wall route, The Nose,  HERE.