20% off during February from Onsight, guidance from Dr. Johanna Lelke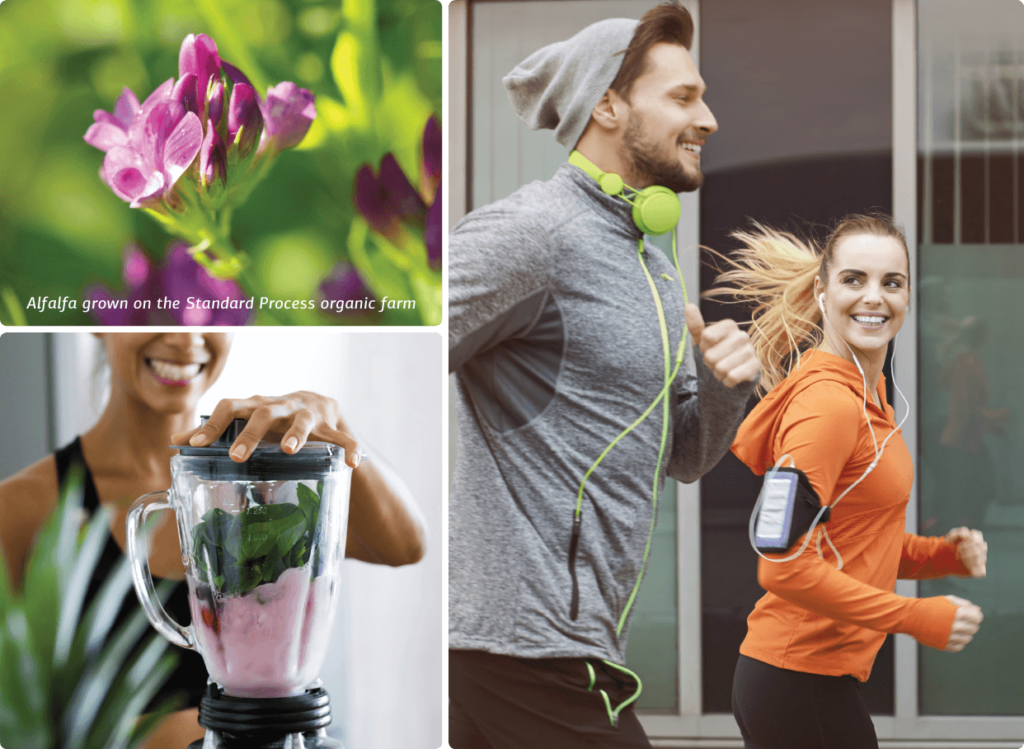 What people say about THIS 21-day cleanse:
"I feel awesome. I have so much energy and I am the leanest I've been in 5 years; at least strongest and body fat percentage. This is a BIG deal. I don't have the healthiest genes coming into 25 years of type 1 diabetes and just over 2 years with a low thyroid. Weight comes off like molasses, and after doing this program, it seems easy. I better be careful, I am going to be jinxed for saying that!" -Kelly Schmidt, RD (read her blog)
"I quite honestly didn't know how I was going to be able to survive 11 days without protein, but I did it. The protein that was found in the powder was enough to get me through my 6+ hour college classes, work days, and workouts daily. With setting my mentality was able to get through the program with no problems or complaints, just some willpower." -Dr. John Beretta
"My husband, an endurance athlete, and I have done this cleanse three times together. It helps when you're on the same meal routine as your spouse! Confession, we've given ourselves small leniencies like allowing for a daily tea or coffee. We've always felt enormously lighter (shedding a few pounds each) and more energetic during the cleanse. Afterward, we're primed to eat even more mindfully. It takes 3 weeks to form a habit, right?!" – Dr. Johanna Lelke
"The 21-day Standard Process Purification Program isn't just a cleanse diet. It's a structured program that brings healthy lifestyle habits into focus. It's designed to purify, nourish and help patients maintain a healthy body weight by eating whole foods, exercising, drinking nutritious shakes and taking supplements made with whole food and other ingredients. The menu includes a varied abundance of fresh vegetables and fruits for the first 10 days, with select proteins added on day 11. The supplements support the body's ability to remove naturally occurring toxins. This promotes a state that allows for toxin release." -Standard Process
Want to get started? Email Health@Onsightchiro.com to purchase.
Explicit cleanse directions will be sent to each customer, or upon request, by Dr. Johanna. Guidelines and recipes are also found in the purification guide, and when you sign up for the online challenge at www.standardprocess.com/challenge. Please email DrJohanna@Onsightchiro.com with any questions or concerns before deciding to do the cleanse yourself this winter.
Standard Process (SP) items to purchase per person (all are vegetarian and gluten-free):
1. SP 21-day purification program guide
2. 2 containers of SP Complete Vanilla or SP Complete Dairy Free protein powder
3. 1 bottle SP Cleanse capsule supplements (150 caps)
4. 2 bottles Whole Food Fiber (7oz bottles)
5. 1 bottle SP Green Food (150 caps)
For our February sale, Onsight customers receive a 20% promotional discount* on the SP 21-day cleanse: $210 per person [instead of $262.50] + tax and $13 shipping or free in-office pick-up.
*Our rates are much lower than on Amazon because Dr. Johanna is a medical professional distributor with SP. Standard Process' and MediHerb's entire line of 360+ supplements are always discounted by 10% for Onsight customers.